COOLTECH CRYOLIPOLYSIS
Non-Invasive Treatment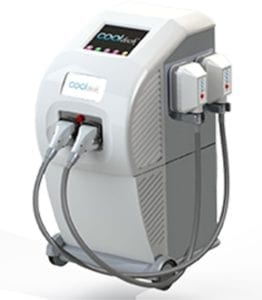 It is an absolutely safe procedure that causes crystallization and destruction of fat cells and permanently removes them without damaging adjacent tissues. This is a revolutionary and non invasive technique for reducing localized fat.
The revolutionary theory of kryolipolysis is discovered by scientists at Harvard University in the United States in 2005.
Cooltech uses cryolipolysis technology to eliminate fat immediately, and with one application it has a more solid and well-done body, quickly and painlessly.
It is indicated for those with normal or overweight weight that have adipose tissue localized in the abdomen (front or sides), thighs, arms, etc., which persists despite exercise and proper nutrition.
Fat reduction becomes visible about 6-8 weeks after treatment and is completed within 3 months.
About COOLTECH system using Kryolipolysis
What does Cooltech achieve?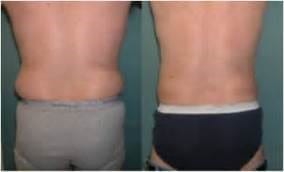 The Cooltech system using Kryolipolysis technology seeks to selectively eliminate fat cells.
In the weeks after application, fat cells are removed from the body in a perfectly normal way.
The kryolipolysis process aims to reduce localized fat, leaving the skin and surrounding tissues unaltered.
Cooltech cryopolyysis will permanently reduce 20-35% of fat cells in the treated area. The result will be permanent forever.
90% of patients tested after the kryolipolysis had a significant difference after treatment and 4.7 out of 5 doctors who applied this technique were completely satisfied.
Kryolipolysis: in what areas can be applied?
In areas that have accumulated localized fat. In the abdomen, arms, improving skin quality, eliminating excess fat and contributing to loss of spots in the region. It is also successfully applied to buttocks, thighs inside and in general in areas where fat is accumulated, both in women and men.
Kryolipolysis: is it painful or difficult?
The treatment process is fairly easy, quick and painless. Particularly important is also the fact that the recovery time needed after the application is fast!
Kryolipolysis: how does the application work?
The Cooltech system is a revolutionary non-invasive liposurgery procedure that uses cryolipolysis technology to eliminate fat. Operation is based on cold application on fat cells, forcing them to enter "apoptosis", ie, destroys them and is subsequently expelled from the body by "phagocytosis".
At the points desired for the treatment stretches a gel that is covered with a membrane, on which specific heads are then applied which in the case of the Cooltech system are two.
Thus, in almost every session, almost the entire abdomen or both sides of the abdomen or thigh can be treated. In the same person you can do two sessions each one hour if two different areas are treated.
It has a cold feeling in the areas treated during application.
Kryolipolysis: how many sessions are needed and what is the duration of each session?
The treatment of Kryolipolysis can be done in consecutive sessions. Each session lasts one hour. The final result becomes visible 2-3 months after application.
Kryolipolysis: are there any risks or contraindications?
The Cooltech system is completely safe thanks to the controlled cooling process with safety measures.
It is contraindicated in cases where there is a cardiac stimulant, in disorders of the bloodstream, as there is a gastric ring, in areas where there is a recent surgical incision (can be performed after 6 months from operation). In patients receiving anticoagulant therapy can be performed with the consent of the physician. Also, they must not be metal objects in the body during application.
Kryolipolysis: what is the cost of treatment?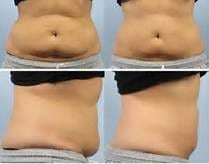 Prices vary according to the scope and goals.
So you create a personalized treatment program with your doctor.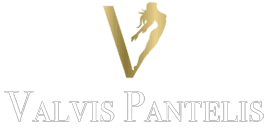 "CALL ME" SERVICE
We are at your disposal for any information. Please leave your name and phone number and we will contact you.