MICROPIGMENTATION & RECREATION OF THE COMPLEX NIPPLE
Non-Invasive Treatment
Micropigmentation and recreation of the complex Nipple – areola in breast reconstruction after mastectomy
The micropigmentation o Medical Tattoos is applied in recent years for the artificial reconstruction of the cluster of nipple – areola of the female breast after mastectomy. This technique is completely safe and painless and is performed with the aid of special equipment.
How safe is Micropigmentation of the cluster nipple – areola?
The technique applies with a special dermograf of latest technology that receives tiny sterile disposable needles and the pigments used are hypoallergenics, biosynthetics and biodegradables.
If the pigment contains metal elements is covered with microscopic silicone shell so as not to come into contact with skin.
Consequently, the method is completely safe and painless with a natural result.
Who is considered an expert on the application of Microdermabration?
Microdermabration must be made by a specialist plastic surgeon, Dermatologist or breast surgeon.
Indications of Microdermabration
Recovering from a mastectomy (breast cancer)
Cover or Camouflage in deformed or discolored scars on postoperative areola after breast surgery
Discoloration of the nipple due to vitiligo Congenital  (colorless nipple)
Traumatic discoloration of the nipple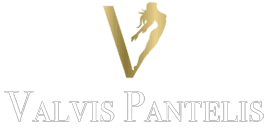 "CALL ME" SERVICE
We are at your disposal for any information. Please leave your name and phone number and we will contact you.